Prominent Health Benefits of Prebiotic Dietary Fibers
What Are Prebiotic Dietary Fibers?1
Non-digestible dietary fibers
Stimulate the growth of healthy bacteria in the colon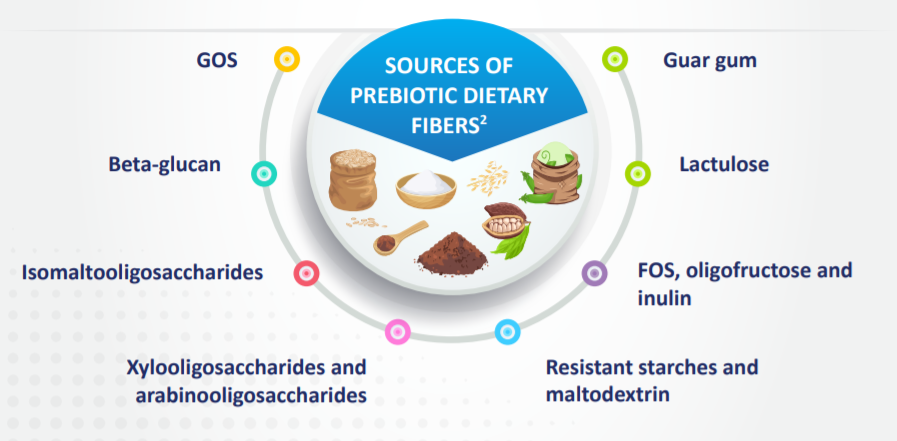 Abbreviations FOS: Fructooligosaccharides; GOS: Galactooligosaccharides
Health Benefits of Prebiotic Dietary Fibers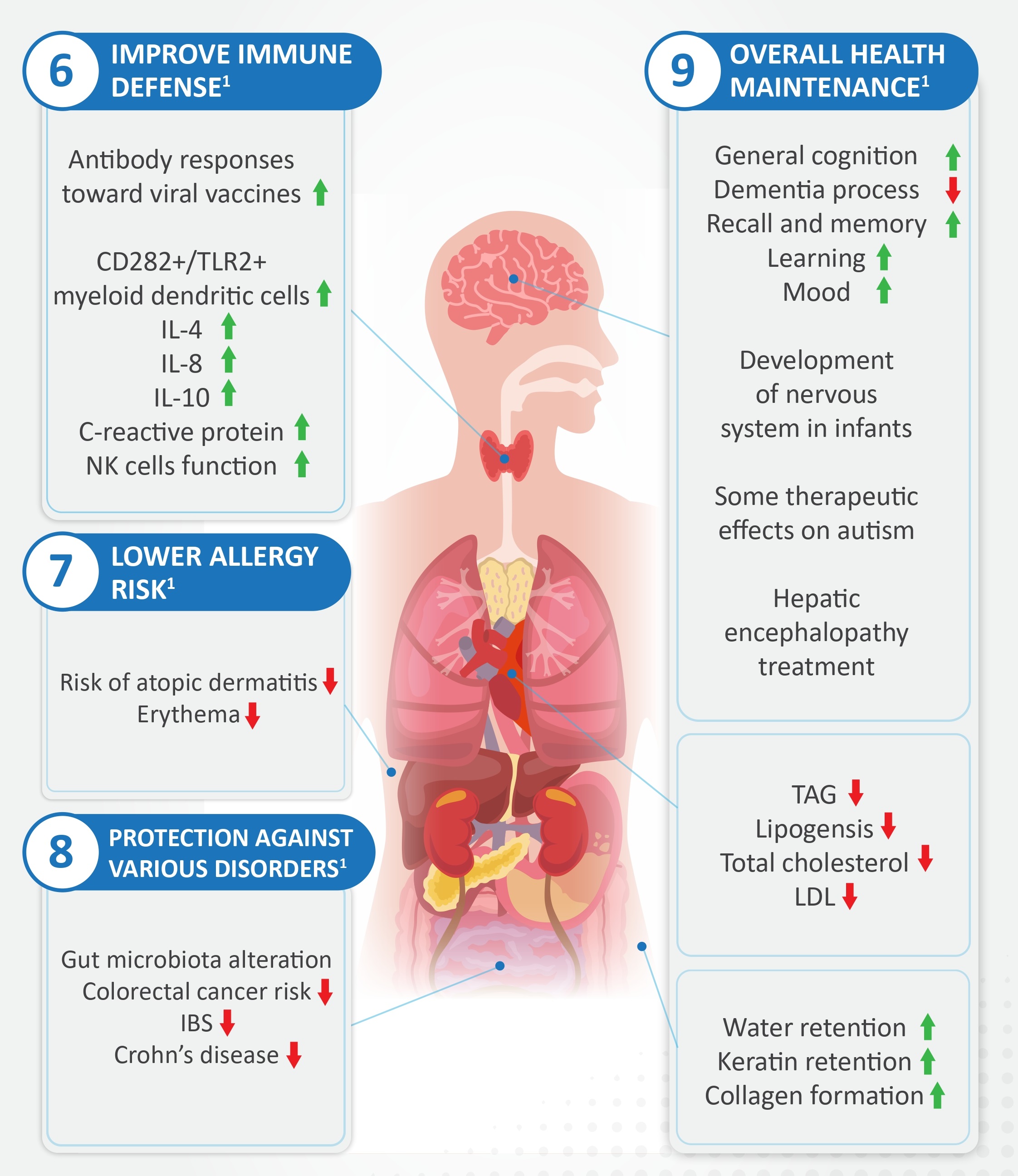 Abbreviations CD: Cluster differentiation; FOS: Fructooligosaccharides; GOS: Galactooligosaccharides; IL-4: Interleukin 4; IL-8: Interleukin 8; IL-10: Interleukin 10; LDL: Low-density lipoprotein; NK cells: Natural killer cells; TAG: Triacylglycerol; TLR: Toll like receptors.
References
Davani-Davari D, Negahdaripour M, Karimzadeh I, Seifan M, Mohkam M, Masoumi SJ, Berenjian A, Ghasemi Y. Prebiotics: definition, types, sources, mechanisms, and clinical applications. Foods. 2019 Mar;8(3):92.
Carlson JL, Erickson JM, Lloyd BB, Slavin JL. Health effects and sources of prebiotic dietary fiber. Current developments in nutrition. 2018 Mar 1;2(3):nzy005.